Nursing Scholarships
Institutional Nursing Scholarships
Some colleges offer scholarships specifically for RN to MSN students.
Students interested in attending a particular school with an RN to MSN program should start by searching the institution's website for nursing scholarships.
A state-wide search may also yield results. For example, the California Board of Registered Nursing provides a comprehensive list of financial aid information on its website.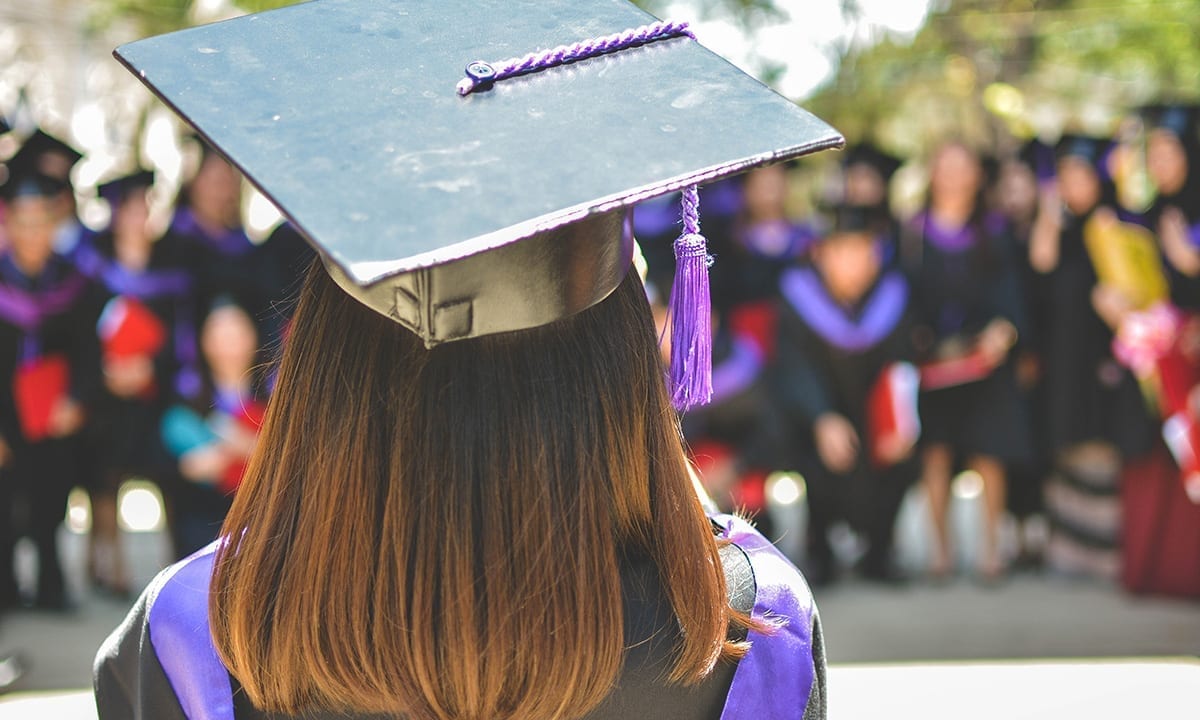 One example of an institutional nursing scholarship can be found at Western Governors University (WGU), a private, non-profit, online university with an RN to MSN nursing degree.
WGU offers the Linda Knodel Leaders in Nursing Health Scholarship specifically for MSN-seekers, either those starting with an RN or a BSN.
Other WGU scholarships, including the WGU Loves Nurses Scholarship, are not specifically designated for seekers of MSN degrees, but are open to them.
Institutional Nursing Scholarships: Tips & Advice
Institutional opportunities do not often show up on general scholarship search websites. Therefore, it can pay off to be as specific as possible and search for scholarships directly on a school's website.
When researching institutional scholarships:
Look for pages titled 'Student Financial Services' or 'Financial Aid.' These pages may contain scholarships that require a separate application.
Start inquiring well before the term start date as funds are limited and applications can be time-consuming.
Financial aid offices are there to help students access all the possibilities for funding their education. This should be a student's first stop when seeking scholarships as they are generally less competitive than national scholarships.
Note: Keep in mind that certain government-funded programs, such as the Advanced Nursing Education Workforce Program—which grants money to schools that train advanced practice registered nurses—do not give money to for-profit schools.

Private Nursing Scholarships
Although many scholarships are state and/or school-specific, there are plenty from private companies, non-profits and associations that are not. Some are reserved for those returning to school after a long absence or for students from certain ethnic or economic backgrounds. Scholarships for students with good GPAs or membership in a certain organization are also common. These can vary widely in award amount, from $500 to $10,000.
AACN
The American Association of Colleges of Nursing (AACN) is a great resource for researching scholarships.
AACN (with partners) provides its own scholarships for students at the baccalaureate through doctoral levels. There are specific scholarships for underrepresented minorities as well as for RNs who want to become nurse educators.
AACN also provides links to scholarships for graduates as well as links for scholarship search engines. For example, the AfterCollege-AACN Scholarship Fund offers a $10,000 scholarship for nurses, with special consideration for those enrolled in RN to BSN or RN to MSN programs.
NEF
Nurses Educational Funds, Inc. (NEF) offers a number of different scholarship and awards, some specifically for nurses seeking graduate degrees. For example:
The American Journal of Nursing Scholarship is for nursing advocates in the public arena.
The NEF Scholars Fund is for "proven excellence in nursing service."
Both are available to nurses looking for master's degrees.
Johnson & Johnson
Johnson & Johnson's "Discover Nursing" website is also worth a look. It focuses specifically on nursing scholarships, with hundreds to choose from. See them all, or search by state, academic level or GPA requirement.
Together with CVS, Johnson & Johnson sponsors the Together We Care Nurse Practitioner Scholarship Program, which provides 20 MSN scholarships worth $2,500 each.
Nursing Specialty Scholarships
Other graduate scholarships are available for nursing specialties, including the:
Scholarship Search Websites
General scholarship websites will show scholarships students can apply for based on the personal information provided. Websites such as fastweb.com and unigo.com will return scholarships for nursing degrees (at all levels) specifically, but also many low-value scholarships ($500 to $2,000) that can be used for any type of degree program.
Of the two sites, fastweb.com has a less-intensive initial form to be filled out and more nursing-specific scholarships in its search results. However, Unigo has more general scholarships to choose from, as well as a collection of highly specific scholarships, including, for example, ones earmarked for left-handed students or the child of a deceased radio amateur!
Look early and often as the majority of scholarship and grant applications have deadlines quite far in advance of the term's start.
Nursing Grants
Nursing Grant Definition
The major difference between grants and scholarships are that scholarships are often merit-based while grants are typically need-based, though this distinction does not always hold. Both are considered "gift aid" in that they do not have to be repaid, as a loan must be. Federal and state governments offer grants, as do non-profit and private organizations.
Federal Nursing Grants
Federal grants, such as Pell Grants and Federal Supplemental Educations Opportunity Grants (FSEOG), require students to first fill out a Free Application for Federal Student Aid (FAFSA).
Schools participating in FSEOG receive a certain sum per year, which is then administered by the financial aid office.
Award amounts vary between $400 and $4,000 annually, depending on individual need. When it's gone, it's gone.
Only undergrads without a baccalaureate are eligible for FSEOG. Be aware of the terms of a grant received. Some require that you pay a grant back for early withdrawal from a term or semester.
Specific to health degrees, Scholarships for Disadvantaged Students is a federally funded program that supports students from disadvantaged backgrounds as they pursue postsecondary education in health professions. Individual schools help students determine if they meet the financial need requirements. Award amounts reach up to $30,000 annually per student.
Grants for Nursing Specialties
There are a number of professional research grants open for nursing specialties, which typically require membership to professional organizations or associations in order to apply. For example:
Nursing Fellowships
Nursing Fellowship Definition
A nursing fellowship (sometimes called a residence or internship) is a short-term opportunity, ranging from a few months to a year, that focuses on fostering a nurse's development alongside more experienced nurse mentors.
Fellowships are typically offered through universities, hospitals or other health organizations and may include a work commitment to the organization offering the fellowship after the learning experience concludes.
Fellowships typically provide a stipend or living allowance. This can be a great way to continue learning while getting a foot in the door.
Job search sites such as Indeed.com list nursing fellowship, residency and internship positions available in each state.
It can be useful to search for well-known health organizations' fellowships directly. For example, Northwell Health in New York State is a large healthcare provider with 23 hospitals and 650 outpatient facilities. It offers a yearlong fellowship to BSNs who make a two-year commitment to a unit. Fellowships are offered in pediatrics, critical care, emergency and perioperative nursing.
Other prominent fellowships are offered by the Mayo Clinic School of Health Sciences, which has locations in Arizona, Florida, Minnesota and Wisconsin.
Nursing Student Loans
Nursing Loan Definition
Student loans are a way of funding continuing education at a (typically) low interest rate. Most students find themselves needing some type of loan, even if they have received scholarships or other financial aid. When it comes to government loans:
FAFSA.ed.gov is the place to start; go there to submit the FAFSA (ideally in the spring before enrollment).
The application requires income tax returns and bank statements, and dependent students need their parents' financial information.
The application process is the same for undergraduate and graduate students.
The majority of nursing students are eligible for federal loans. Unfortunately, graduate students are only eligible for unsubsidized loans, meaning the student is responsible for paying interest on the loan while in school. Those who choose not to will see the deferred interest amount added to the principal amount of the loan.
Repaying Nursing Student Loans
The cost of repaying a loan ultimately depends on university tuition. The sticker price of pursuing an RN to MSN degree varies widely, typically depending on the prestige of the university. For example, in 2018:
WGU's full-time, two-year online RN to MSN program was approximately $14,000 (or $21,000 for a four-year, part-time program). Taking out a loan for $14,000 at an average interest rate of 5.7 percent would cost about $153 a month for 10 years to repay.
Gonzaga University's primarily online RN to MSN cost approximately $49,000. Taking out a $49,000 loan on the same terms equates to a $537 monthly payment (or a much longer repayment period).
This is an important factor to consider when choosing a program and weighing future commitments against potential future earnings.
Defaulting on Nursing Student Loans
Defaulting or becoming delinquent on a student loan can have big consequences, which is why it is critical that the loan terms are reasonable.
Delinquency can result in a poor credit rating, affecting everything from the ability to secure a home or car loan to getting a cellphone plan or renting an apartment.
If student loans go into default (usually after non-payment for a few months), tax refunds can be withheld and wages garnished.
Schools may withhold academic records.
Additionally, most student loans are not eligible for bankruptcy discharge.
Student Loan Forgiveness for Nurses
Nurse practitioners interested in having the majority of their loans forgiven should look at the Bureau of Health Workforce Loan Repayment Program for Nurses. Nurses must be willing to work for two years in areas with limited access to healthcare or a critical shortage of nurses. There are two options:
The National Health Service Corps (NHSC) Loan Repayment Program: NHSC offers up to $50,000 in loan repayment for full-time employment, downwardly adjustable for working part-time.
The NURSE Corps Loan Repayment Program (LRP): LRP will repay up to 60% of loans for a two-year commitment with an additional 25% for a three-year commitment. There is no dollar limit, but there is also no part-time option.
Students must have attended an accredited school of nursing located in the U.S. You can access a helpful comparison chart of eligible work facilities and disciplines under each repayment program here.
Indian Health Service
The Indian Health Service Loan Repayment Program can repay loans up to $40,000 for a two-year commitment to working with American Indian or Alaska Native populations. There are options to continue to extend the contract until student loans are paid off.
Although American Indians and Alaska natives receive priority consideration, nurses of all backgrounds are eligible.
Loan Repayment for Nurse Educators
Nurses interested in educating other nurses should look into the Faculty Loan Repayment Program, a government-sponsored loan payment assistance plan worth up to $40,000.
Nurses must come from a disadvantaged background and make at least a two-year commitment to serve as a faculty member at an approved health professions institution.
State Loan Forgiveness Programs
Consider also exploring loan forgiveness programs at the state level. More than 30 states currently have programs that offer at least some level of loan repayment assistance for nurses. For example:
Each program is different, and the terms may change year to year.
Working While in Nursing School
Federal Work Study
Part-time jobs for graduate students with financial need are available through the Federal Work-Study program.
It is available to both part-time and full-time students and administered through a student's school.
Jobs, when possible, are relevant to a student's course of study and can be located on or off campus.
Schools pay the student directly, and graduate students make either an hourly wage or salary, depending on the position.
Federal Work-Study limits a student's hours to 20 per week, which may not be enough to cover living costs. Additionally, if a student is receiving a Pell Grant, making extra from work-study will mean losing out on money from the grant, as the expected family contribution will increase.
How Difficult is Working Through Nursing School?
It depends! Multiple studies have examined the connection between GPA and number of hours worked per week. A paper assembled by BYU on the Effects of Employment on Student Academic Success highlighted that:
GPA and drop-out rates are only negatively affected when students work more than 20 hours a week.
Interestingly, students in the study who worked fewer than 15 to 20 hours a week actually earned higher GPAs than those who didn't work at all.
Although studies typically focus on full-time undergraduate students, these lessons can be applied to pursuing further education at all levels.
How to Juggle Commitments
Choosing to go back to school while working full time is an option as many RN to MSN degree programs advertise part-time schedules. However, even with part-time study, juggling family, work, and school life commitments takes planning and organization.
Talk to your employers about pursuing an MSN degree—many can offer financial assistance or be more understanding with scheduling.
Schedule realistic timetables by carving out time for friends, family, and relaxation. Failure to do so will most likely result in burnout.
Luckily, many healthcare employers have part-time nursing positions available. Nurses can also look into "per diem" nursing, which is a type of temporary nurse position paid per day.
Per diem nurses have greater flexibility, are able to accept work when it is convenient for them, and can move from facility to facility and between specialties.
They typically have higher hourly wages because employers do not have to offer benefits.
Employer Tuition Reimbursement for Nurses
Lumina Foundation, a non-profit focused on higher education, conducted a study of Cigna's education tuition reimbursement program. It showed that the global health service provider's return on investment was about 129%. That means there is a strong incentive for employers to offer continuing education to their employees.
Although it's difficult to find statistics focused solely on nursing, these numbers are encouraging and suggest that exploring options with an employer could potentially return favorable results.
A few examples of organizations offering tuition reimbursement include:
Additional Opportunities for Nurses
Military Nursing Careers
Earning an advanced degree or specialization through the military is one option for RNs pursuing advanced degrees. The following branches of the military offer loan repayment options, as well as the potential for travel and bonuses:
The U.S. Army's Active Duty Health Professions Loan Repayment Program can repay up to $120,000 in student loans. Nurses with the U.S. Army healthcare team can choose to serve in the U.S. Army Reserve or on active duty. As well as competitive pay and benefits, military nursing jobs typically offer enlistment bonuses and other financial incentives, with a three-year commitment required.
The Naval Nurse Corps employs nurses for full-time active duty or part-time reserve, allowing them to work elsewhere. Nursing graduate students serving as part-time reservists may qualify for up to $50,000 in loan repayment and a monthly stipend of $2,088 while in school. Practicing nurses who don't require loan repayment could opt instead for a one-time signing bonus of $30,000.
Join the Air Force as a nurse and take advantage of student loan repayment plans and up to 100 percent tuition payment for continuing education at any accredited school, either online or in-person, during off-duty time. Other benefits include 30 days paid vacation, tax-free housing, food allowances, and low-cost home loans.
Travel Nursing
A final way to pay off student loans quicker is to become a travel nurse. Travel nurses earn higher salaries and generally have access to free housing and meal allowances. The saved money could potentially go toward paying off student loans.